Conference Overview
The 5th International Conference of the Financial Engineering and Banking Society (FEBS) took place on 11th-12th-13th of June, 2015 in Nantes at the Audencia Nantes School of Management Campus.
The 2015 Conference was organised by the Centre for Financial and Risk Management (CFRM) of Audencia Nantes School of Management, under the auspices of the FEBS with the support of the French Finance Association (AFFI).
Keynote Speakers
Edward Altman, Max L. Heine Professor of Finance at the Stern School of Business, New York University and Director of Research in Credit and Debt Markets at the NYU Salomon Center for the Study of Financial Institutions.
Bob DeYoung, Co-Editor of the Journal of Money, Credit and Banking; a Senior Research Fellow at the FDIC's Center for Financial Research; Capitol Federal Professor in Financial Markets and Institutions at the University of Kansas; and an adjunct member of the graduate economics faculty at the University of Limoges in France.
Programme
Click the link below to download the full conference programme where you may find in which session and room each paper was presented and a lot more information about transportation and social events.
» Programme  (PDF)
Sponsors
It was a great honour for the 5th International Conference of FEBS to have the support of the Chair Banque Populaire "Financial Vulnerability and microfinance" and LabEx ReFi.
Topics
The conference covered a wide range of topics related to financial regulation, financial engineering, bank governance and systemic risk, including but not limited to:
What is "good regulation"?
The principles and quality of accounting standards
Asset and portfolio valuation
Clearing houses, CCP
Structured products regulation
Capital adequacy: definition, impact on banking activity
Risk measures and stress testing: regulations, measurement and test
Credit counterparty risk, CVA
The role of rating agencies
Financial intermediaries and shareholders remuneration
Regulation of insurance companies
Systemic risk impact of regulations: good or bad?
Systemic risk overlook: methods and data
Macro-economic impact of regulations on growth, sovereign debt, credit markets, etc.
The legal context and "post-market" activities
Epistemology of the financial crisis
Financial vulnerability
Corporate Finance
Commodity Markets
Mergers and Acquisitions
The 2015 Conference put a special emphasis on the developments of new financial regulations and the aversion of systemic risk in a post-financial crisis era.
Special Issues
We are pleased to announce that selected papers, presented at the Conference, will be published in special issues of the following Journals: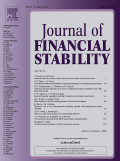 Topic: Post crisis update and other recent developments on Financial Stability Issues
Submit your paper for this journal.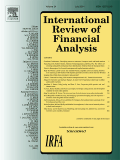 Topic: Financial Markets and Recent developments on Financial Research
Submit your paper for this journal.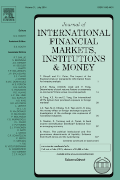 Topic:International Financial Markets and Regulation
Submit your paper for this journal.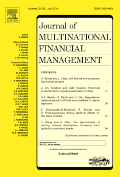 Topic: Banking and financial intermediation
Submit your paper for this journal.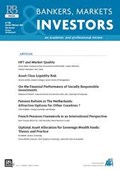 Topic:Financial Markets and Financial intermediaries
Submit your paper for this journal.
Authors of papers selected for presentation at the conference will be invited to submit their papers for publication in the special issues of the above prominent peer-reviewed journals.
The full process and date for the submission will be communicated via email to all registered participants after the end of the conference.