The Venue
The Host Institution
The conference took place at the Audencia Nantes School of Management Campus, located:
8 route de la Jonelière - B.P. 31222, 44312 Nantes Cedex 3 – France.
For more information about how to find the Campus, please follow the link
Please find a guide prepared especially for you with lots of useful information about the Audencia Nantes School and Nantes's favorite tourist attractions including historic buildings, castles and museums. You can also find a list of the best local restaurants that have the right combination of quality food, friendly and attentive service as well as atmosphere.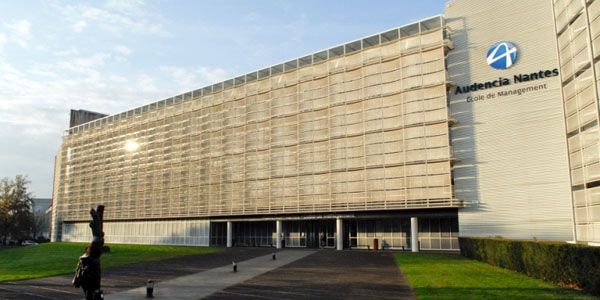 How to get here
By train
Nantes is two hours from Paris Montparnasse station by 18 high speed trains a day. Leaving the station by the 'Nord' or 'Sud' exit, you can take a taxi that will drop you at Audencia in 15-20 minutes. 
There are also direct trains that run from Charles de Gaulle airport to Nantes regularly throughout the day. For more information, please visit the link: http://www.voyages-sncf.com/billet-train
By plane
Nantes Atlantique Aiport, located 8 km to the south-west of the city center (5 minutes to the city center), is the biggest airport in western France. It is linking with several French and European cities (including London, Paris, Brussels, Amsterdam) as well as Montreal in Canada and some nothern Africa cities. It is served by 30 national and 21 international flights daily. It takes about 25 minutes to reach Nantes city center by taxi.  There are taxis just outside of airport but you can also book a taxi (Contact Allô Taxi Nantes Atlantique (7/7 and 24/24) 16 rue des Merisiers - ZAC du Moulin de Tillay - 44800 Saint Herblain - Tél. : + 33 (0)2 40 69 22 22  - Fax : + 33 (0) 2 51 80 52 17  - Mail : standard@allo-taxis.com).
A bus service ('TanAir') to the city centre is also available outside the airport's main entrance and stops in the Nantes city center (Place du Commerce). It is a quite economic solution (ticket costs 7€) and all recommended hotels are in walking distance from there. 
By Tram from the city centre 
Take tram Line 2 in the direction of Orvault Grand val. Get off at the Ecole Centrale Audencia stop.
Click here or here for tram line map.
The City of Nantes and the region
There are some beautiful areas around Nantes: La Baule and its beautiful beaches, some typical places such as Nantes vineyards and Erdre river. Nantes is also a very pleasant town with a lot of streets to go and do shopping, and visit the famous Château des Ducs de Bretagne. There are also not very far from Nantes, some beautiful castles to visit (e.g. Angers, Brissac, Le Plessis Bouré, Goulaine ….) and of course Loire Valley with famous Kings of France castles which is located at about 2 hours from Nantes if participants have time during the week-end and if they are very fond of French history.
Here you can find a link for tourism in Nantes with the top ten of the most famous places in town.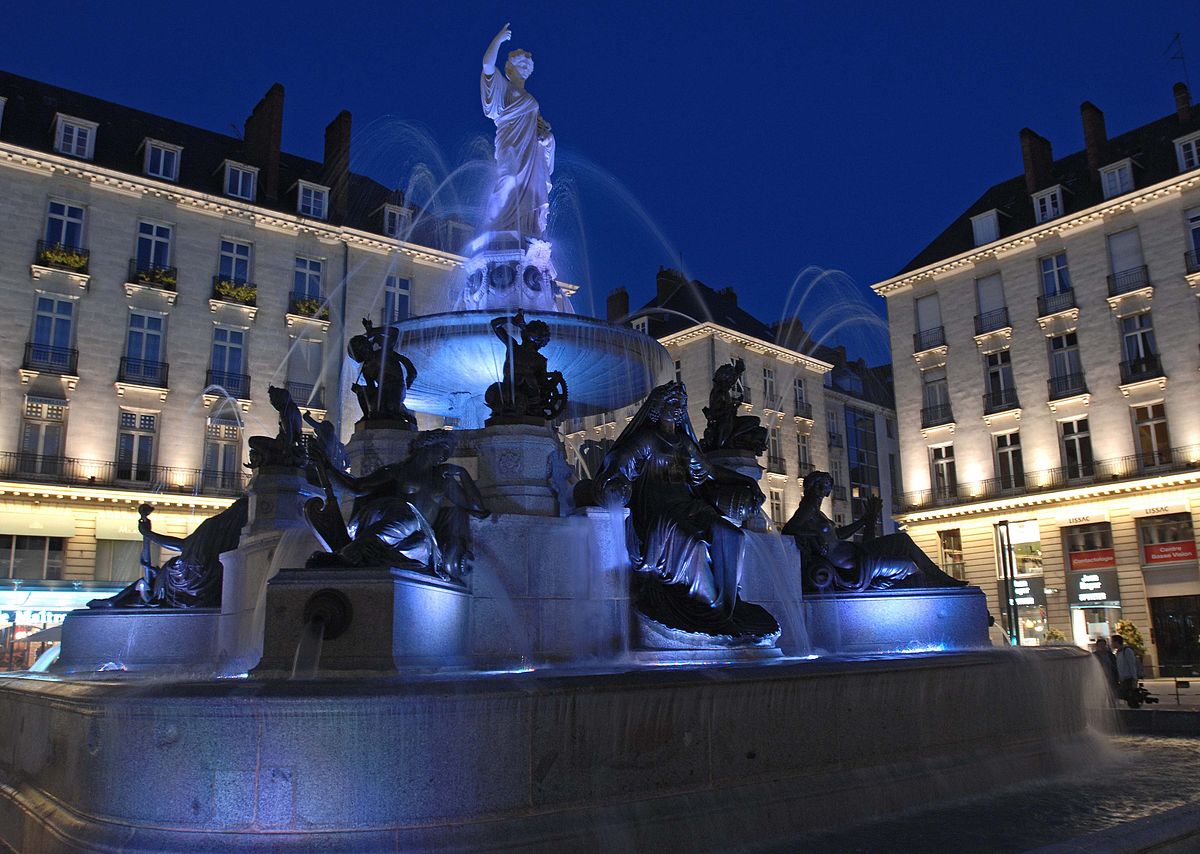 Accommodation
Discounted rates had been arranged for the Conference participants. For hotel booking deadlines see further below under the name of each hotel. We had secured a limited number of rooms per hotel in special rates for the conference. 
For more information please check below.
To book your hotel see the "Booking contact and hotel address" for each hotel and provide:
Event reference: FEBS 2015 – AUDENCIA
First name, Last name and address
Check-in date
Check-out date
Credit card number, expiry date and cryptogram
Cell phone number  
Estimated time of arrival                                                                               
Click here to locate your hotel and see the itinerary to Audencia
 1) Hôtel Radisson Blu****
(After 20th of April no rooms will be guaranteed. Therefore, please check with hotel for availability and going rate.)
Price: €195 (Breakfast included)
6, Place Aristide Briand, 44000 Nantes
Tél.: +33 (0)2 72 00 10 47
Fax: +33 (0)2 72 00 10 01
E-mail: reservation.nantes@radissonblu.com
2) Hôtel de France ****
(All rooms at guaranteed rate already booked, please check with hotel for availability and going rate)

 Price: €159 (Breakfast included & Free wifi)
24, rue Crébillon, 44000 Nantes
Tél. : +33 (0)2 40 73 57 91
Fax : +33 (0)2 40 69 75 75
E-mail: oceania.hoteldefrance@oceaniahotels.com
3) Hôtel Kyriad ***
(Rooms at guaranteed rates maybe available until 28th of April, unless the rooms are all taken up earlier)
Price of room: €117 (Breakfast not included - €10)
8, Allée du Commandant Charcot, 44000 NANTES
Tél : +33 (0)2 40 74 14 54
Fax: +33 (0)2 40 74 77 68
Email : kyriad-nantescentre@wanadoo.fr
4) Hôtel L'HOTEL ***
(All rooms at guaranteed rate already booked, please check with hotel for availability and going rate)
Price of room: €110 (Breakfast included)
6, rue Henri IV, 44000 NANTES
Tél : +33 (0)240 29 30 31
Fax 02.40.29.00.95
E-mail: lhotel@mageos.com
5) Hôtel Belfort ***
(Rooms at guaranteed rates maybe available until the end of April, unless the rooms are all taken up earlier)
Price of single room: €99 (Breakfast not included - €9.90)
Price of double room: €105 (Breakfast not included - €9.90)
1 rue Belfort,  44000 Nantes
Tél. : +33 (0)2 40 47 05 57
Fax. : +33 (0)2 51 89 97 34
E-mail : contact@hotelbelfortnantes.fr
6) Park And Suites Elégance Nantes Carré Bouffay ***
(Rooms at guaranteed rates maybe available until the end of April, unless the rooms are all taken up earlier)
Price of room: €110 & €75 (Breakfast included)
4, rue des Petites Ecuries, 44000 Nantes
Tél: +33 (0) 2 28 08 10 20
Fax: +33 (0) 2 28 08 10 21
E-mail: nantes@parkandsuites.com
 7) Hôtel La Pérouse ***
(Rooms at guaranteed rates maybe available until the end of April, unless the rooms are all taken up earlier)
Price of club single room: €99 (Breakfast included)
3 Allée Duquesne,  44000 Nantes
Tél : +33 (0)2 40 89 75 00
Fax : +33 (0)2 40 89 76 00
E-mail: information@hotel-laperouse.fr
8) Hôtel Graslin ***
(Rooms at guaranteed rates maybe available until 28th of April, unless the rooms are all taken up earlier)
Price of single room: €109  (Breakfast not included - €11.15)
Price of double room: €119 (Breakfast not included - €11.15)
1, rue Piron, 44000 Nantes
Tél.: +33(0)2 40 69 72 91
fax : +33(0)2 40 69 04 44
E-mail: info@hotel-graslin.com
9) Hôtel Pommeraye **
(Rooms at guaranteed rates maybe available until the end of April, unless the rooms are all taken up earlier)
Price of room: €105 (Breakfast included)
2 rue Boileau, 44000 NANTES
Tél : +33(0) 240 48 78 79
Fax : 240 47 63 75
E-mail : resa@hotel-pommeraye.com
10) Le Grand Hôtel de Nantes **
(Rooms at guaranteed rates maybe available until 27th of April, unless the rooms are all taken up earlier)
Price of room: €99 (Breakfast included, Free wifi)
2 bis rue Santeuil, 44000 NANTES
Tél : +33 (0)2 40 73 46 68
Fax : +33(0)2 40 69 65 98
E-mail: grandhotel-nantes@wanadoo.fr
11) Hôtel Duquesne **
(Rooms at guaranteed rates maybe available until 28th of April, unless the rooms are all taken up earlier)
Price of room: €89 (Breakfast not included - €9)
12 Allée Duquesne,  44000 NANTES
Tél: + 33 240 475724
Fax: +33240896106
E-mail : info@hotel-duquesne-nantes.com
12) Hôtel Chateaubriand **
(Rooms at guaranteed rates maybe available until 28th of April, unless the rooms are all taken up earlier)
Price of room: €79 (Breakfast not included - €8)
2 bis rue de Chateaubriand, 44000 NANTES
Tél: +33 (0) 240 20 22 38  
Fax: +33 (0)251824516
E-mail : info@hotel-chateaubriand-nantes.fr